Albert Nsengiyumva from the Association for the Development of Education in Africa (ADEA) shares his thoughts on the past two years of Africa Code Week and the role digital skills play in preparing African youth for the future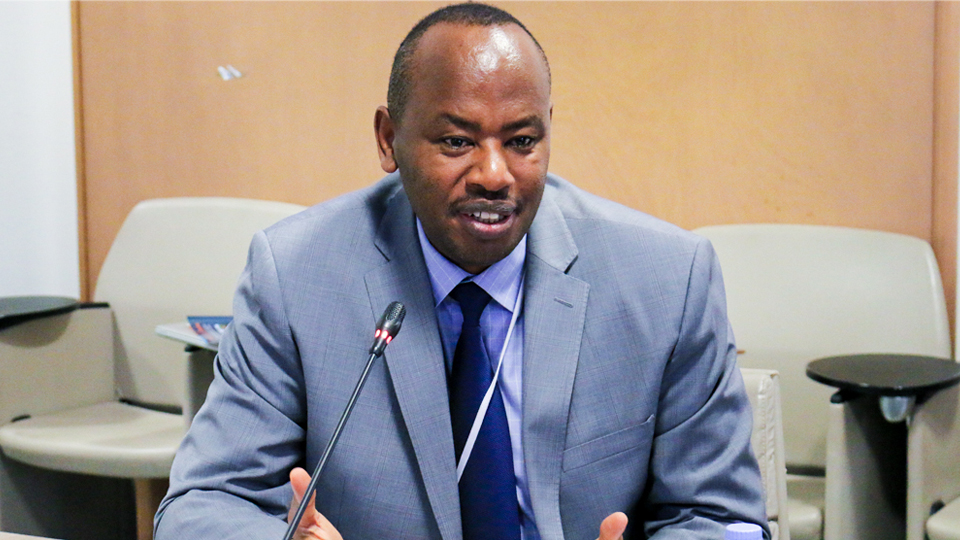 What do you love about Africa Code Week?
I love how the program is free to learners and teachers across Africa and that it offers them an opportunity to enhance their digital skills. Coding and computational thinking are so important for Africa's youth. Without them, young people won't be ready for the jobs of the future in which humans will work alongside machines through artificial intelligence. One of the other things I love about Africa Code Week is its focus improving digital education for girls.

What role does ADEA play?
The Association for the Development of Education in Africa (ADEA) partnered with Africa Code Week in 2020, joining UNESCO and Irish Aid to provide the expertise and government relations. As the Executive Secretary of ADEA and official ACW Patron, I see our role as fighting for quality, inclusive education in Africa that is relevant to the needs of business and industry in the 21st century.

How is Africa Code Week helping prepare children across the continent for the future?
Because Africa has the youngest population in the world, it's important that we give African youth a ladder to climb their way out of poverty. In my view, this can only be done through education and through events like Africa Code Week which provide young people with valuable coding skills. Coding is a language and if young people are fluent in it, they will be better prepared for the digital world.

In what ways has Africa Code Week had to adapt due to the impact of COVID-19?

In 2020, Africa Code Week pivoted from in-person events to holding most events online. Surprisingly, these virtual events had a much greater reach and were able to be enjoyed by students and teachers in many more African countries. For instance, in 2020 we successfully reached 1.5 million youth, of which nearly half were girls. Over 10,500 workshops were held across 43 countries and 21,000 teachers participated in Train-the-Trainer sessions. This is a real accomplishment and something to be proud of.

Looking ahead, what are your plans for Africa Code Week?
Our goals remain the same: to empower young Africans with digital literacy skills. How we do it may change, as evidenced by the evolution to virtual training sessions due to the global pandemic and the launch of the smartphone app in 2020. What I would really like to see are more African governments pledging to offer coding as part of their national school curriculum. So far, through the efforts of Africa Code Week, nine countries have already done so. I'd like to see a whole lot more!
Albert Nsengiyumva is the Executive Secretary of the Association for the Development of Education in Africa, one of the key partners for Africa Code Week, along with SAP, UNESCO, and Irish Aid.