2021 Calendar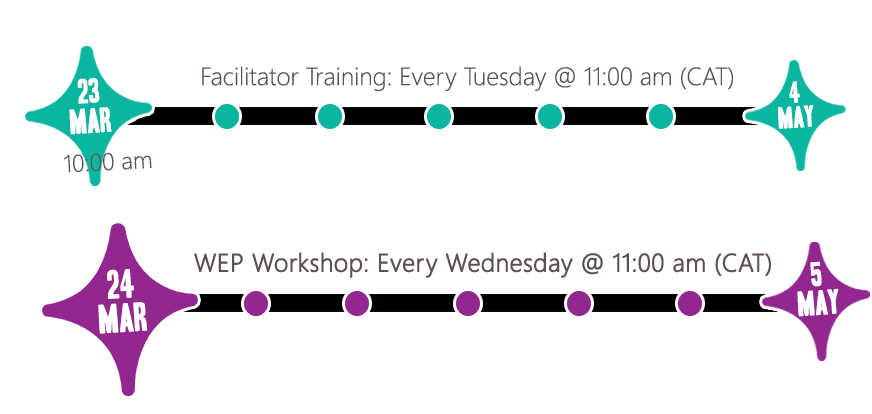 Following our special celebration of International Women's Day, we are delighted to announce the return of our Women Empowerment Program (WEP) starting Wednesday March 24 from 11:00 am to 1.30 pm Central Africa Time (CAT). The 2021 cycle will then run every Wednesday for 7 weeks.
A training program for group facilitators will run parallel each Tuesday from 11.00 am to 12.00 pm CAT for 7 weeks, starting Tuesday March 23.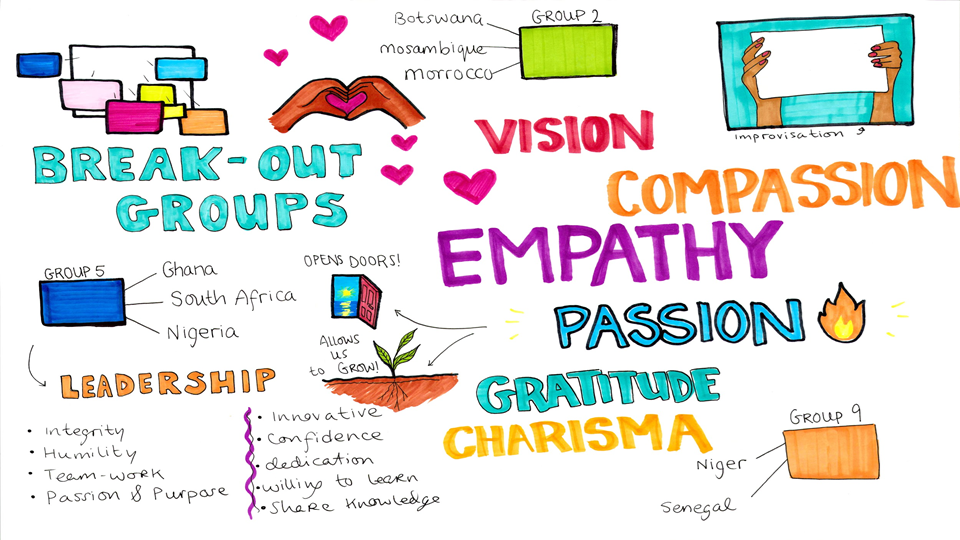 A bit of History
2019: The first edition of ACW Women's Empowerment Workshop took place. SAP and partners, Irish Aid, UNESCO YouthMobile and the Moroccan Ministry of National Education held the first pilot program in Rabat, and thanks to the generosity of the Department of Education in Morocco, the event successfully hosted 28 female teachers from 15 countries under one roof.
2020: We built on this success by creatively adapting the workshop to virtual, enabling French and English speaking women from 31 African countries the opportunity to share their experiences, learn new skills, and form a community of practice.
2021: We will further build our 2020 theme of African Women Leadership in Teaching: The Power of Community.