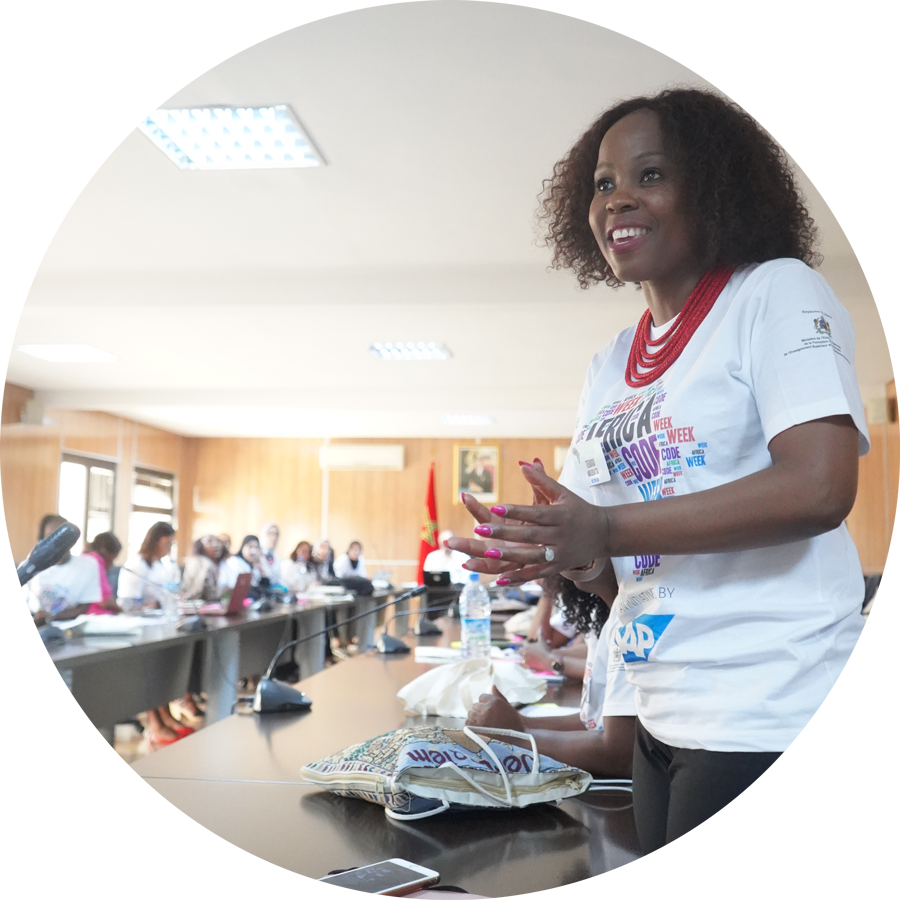 Female teachers' role has never been more critical

Across Africa, girls and women are disproportionately unable to attend school or unable to achieve their desired employment. Without an education or income, women are extremely vulnerable to poverty, abuse, and gender-based violence. The ACW Women Empowerment Program (WEP) is a unique Continuing Professional Development (CPD) program launched in 2019 by SAP, UNESCO, Irish Aid, the Moroccan Ministry of National Education and Camden.education to address these issues and bridge the digital gender gap in Africa.
Because they are in a unique position to help impact the lives of female students and change the education system, the WEP brings together African female teachers and educators in Computer Science and STEM to foster an educational, collaborative, and innovative program that supports the work of SDGs 3, 4, 5 and 17. Our mission: to equip them with the skills and knowledge they need to successfully teach, inspire, mentor and prepare girls for tomorrow's tech workplace.